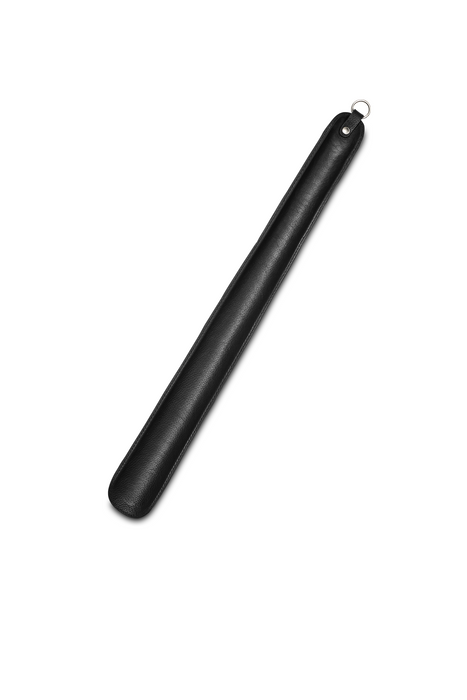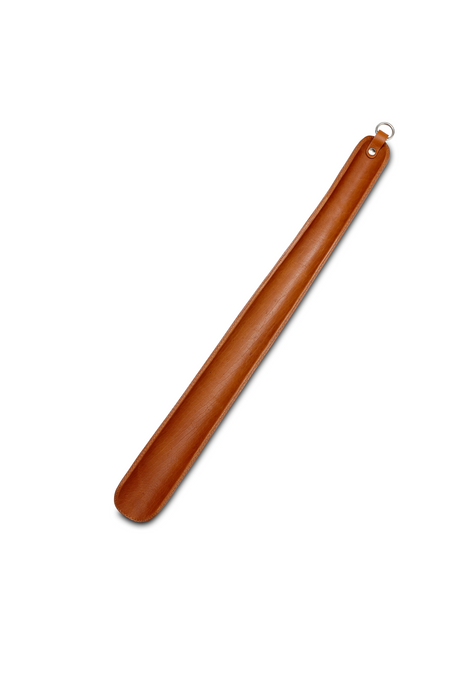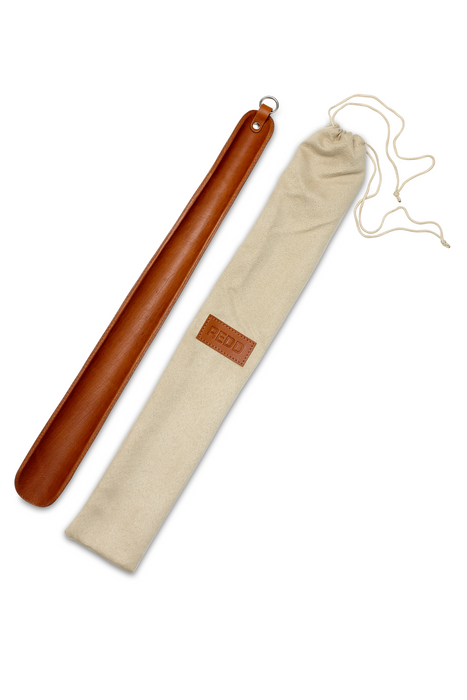 Large Leather Shoe Horn
Description
More
Shipping
This handcrafted Leather Shoe Horn is crafted from premium Natural milled leather for maximum durability and comfort. Its classic design features a tab for easy hanging in your wardrobe, making it a dependable accessory anytime you need it. Not only does it provide a more comfortable experience when putting on shoes, but it can also help to extend the life of the shoe heel which can be damaged if you don't put your shoes on properly.
Dimensions: 5 (W) x 43 (L) cm
HOW TO USE A SHOE HORN
Begin seated.
Loosen up the shoe laces and/or zippers.
You need as much open space as possible in the shoe before you try to put your foot in, so make sure laces and zippers are undone all the way.
This is especially important when putting on boots which are ankle length or higher.
Set the shoe horn vertically inside the shoe.
The curves of the shoe horn should sit flush with the back of the shoe.
Inserting the shoe horn before your foot prevents the damage that can be caused from stepping on the back of the shoe
Slip your foot into the shoe. 
Use the shoehorn as a guide by sliding your heel along the surface of the shoe horn as your foot moves in.
Slowly pull up the shoe horn vertically as your foot moves closer into the shoe.
Your foot and the shoe horn are supposed to be moving in opposite directions, so that the shoe horn is completely out by the time your heel touches the sole of the shoe.
 Please note:  Whilst we use high quality materials and it is our desire for you to be happy with your purchase, returns cannot be accepted if the shoehorn is not used correctly and excessive force is used.
​