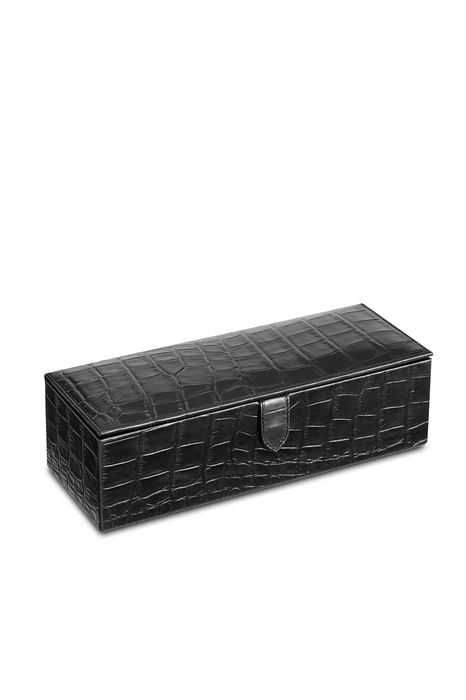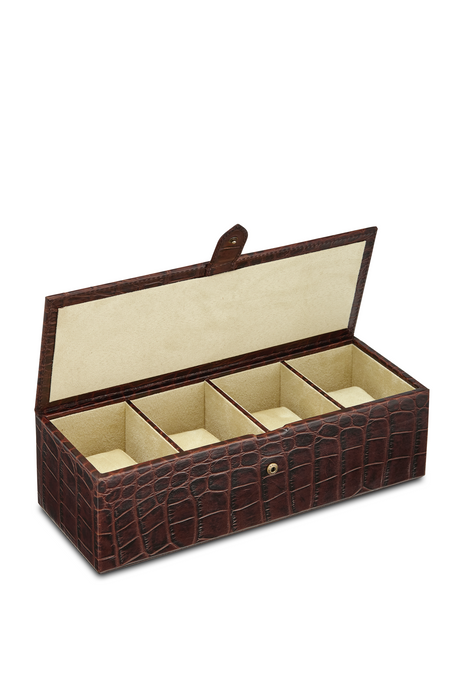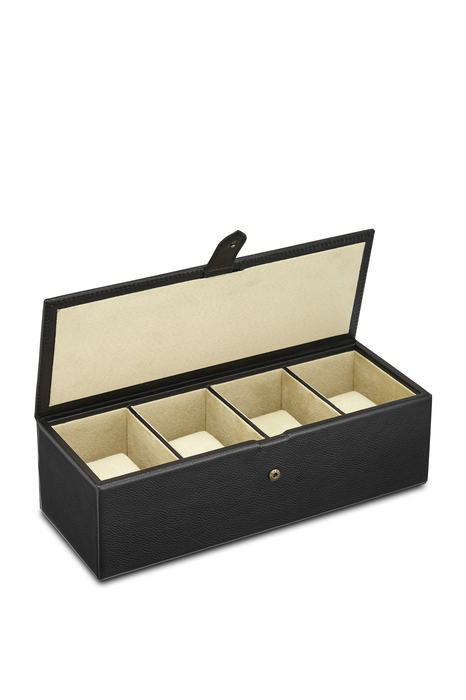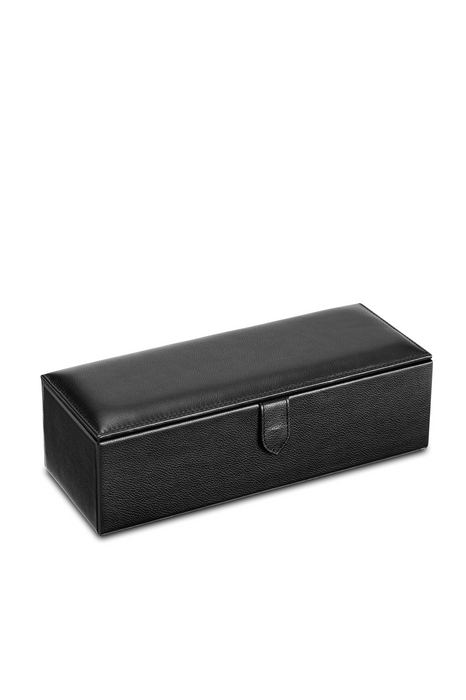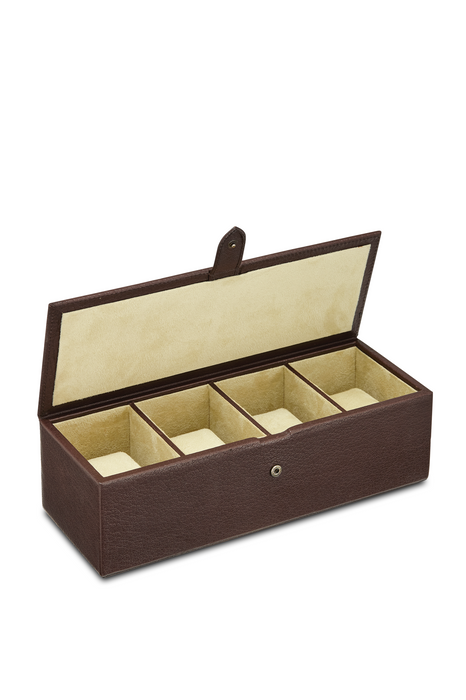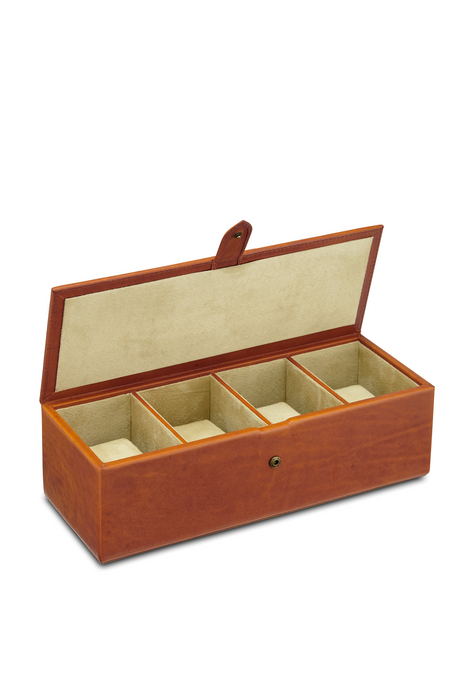 BIG Leather Watch Box
This "BIG" leather watch box is perfect for the modern man's fashion watches. Crafted from genuine leather, the box includes four compartments with faux suede pillows and leather tab closure for a secure fit. The internal dimensions measure 6.8 x 7.3 cm to easily fit most large watches. 
Dimensions: 12 (W) x 31 (L) x 9 (H) cm.
Internal Dimensions of Each Section: 6.8(across) x 7.3(high) cm.
​