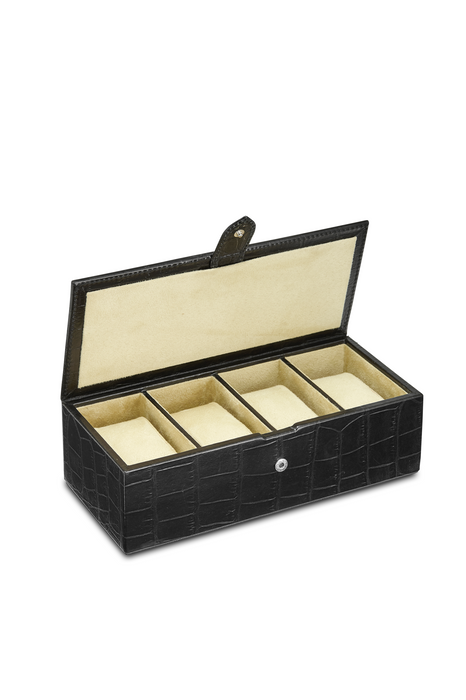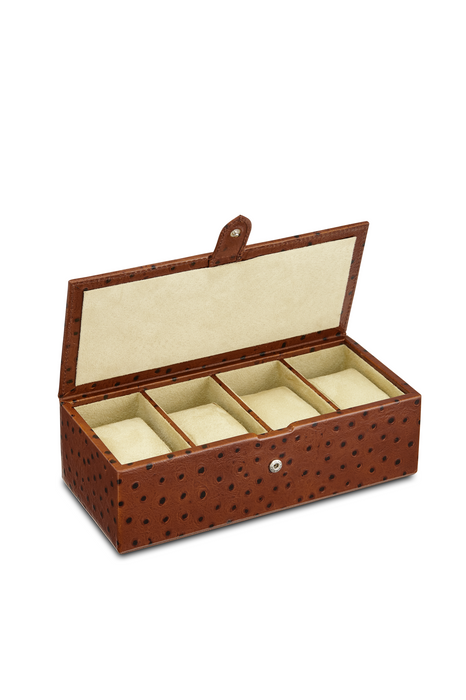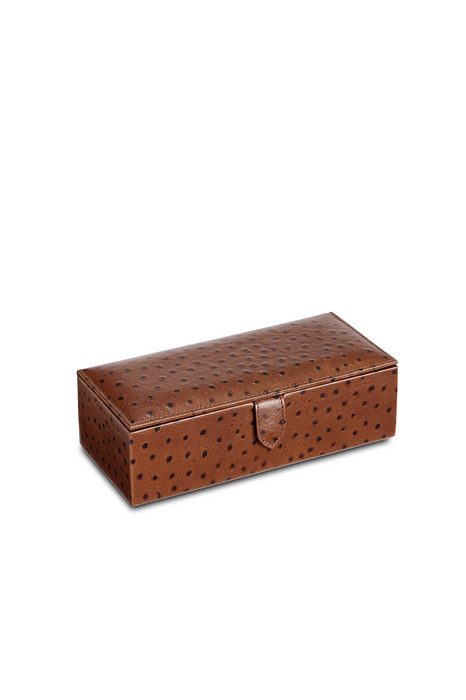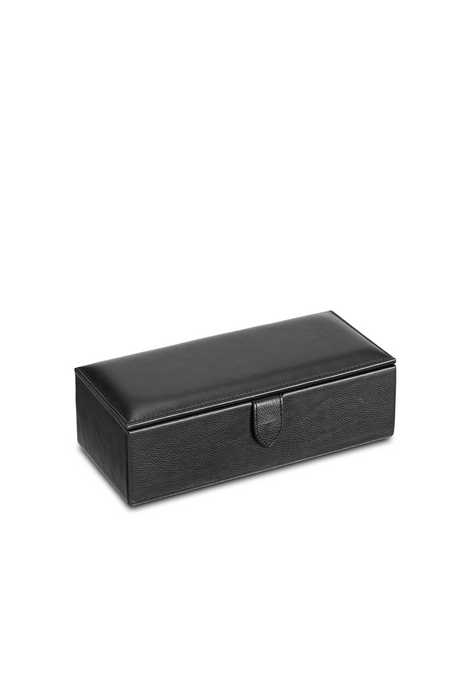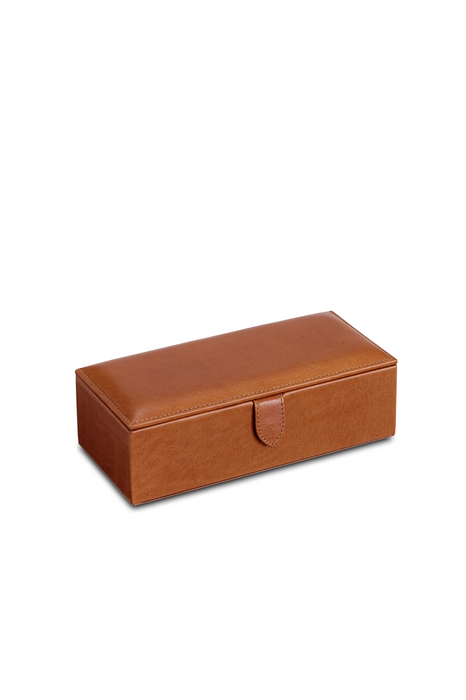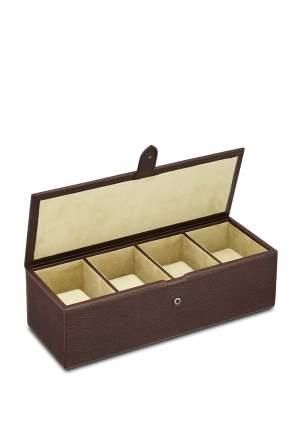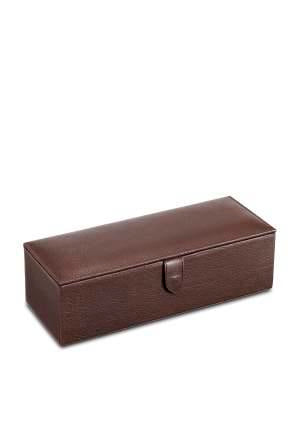 Leather Watch Box
This elegant leather watch box is manufactured from genuine leather and features four compartments with faux suede pillows and lining with a snap lock leather tab closure.
Dimensions: 11 (W) x 25 (L) x 7 (H) cm.
Internal Dimensions of Each Section: 5.3cm (across) x 5.6cm (high).
​