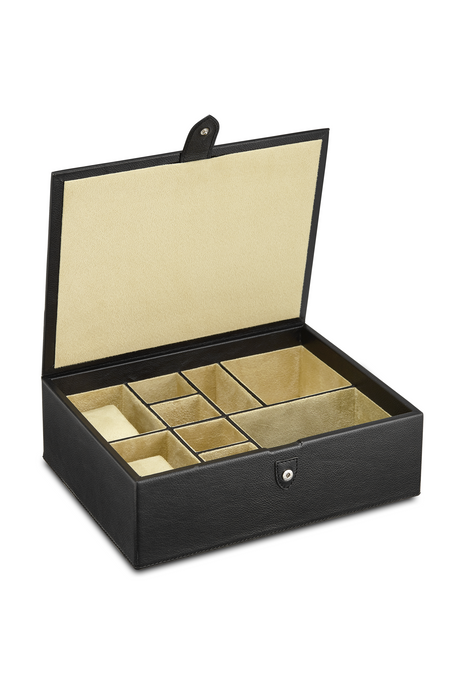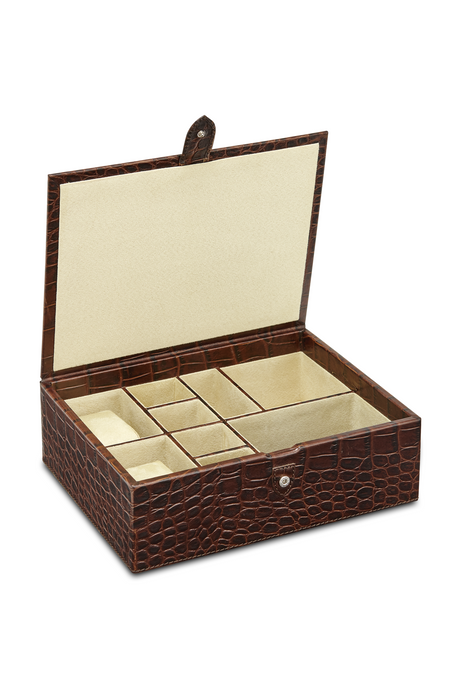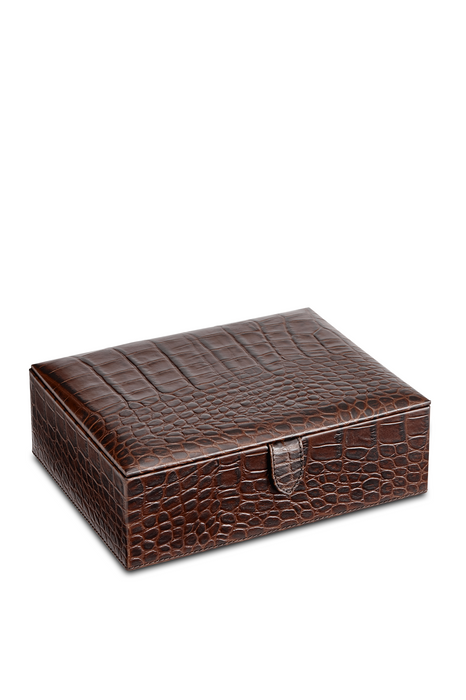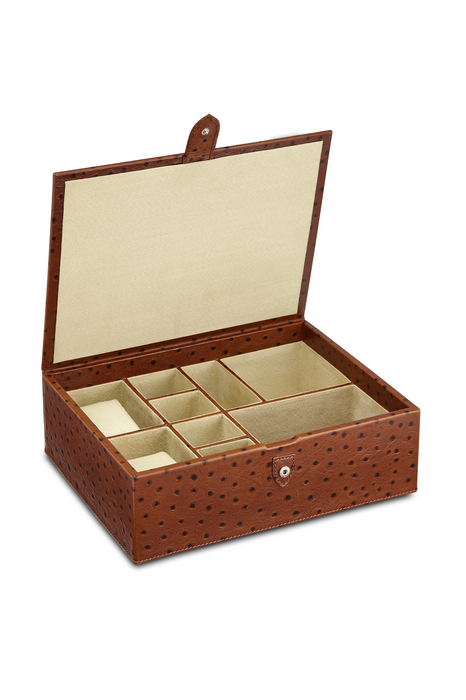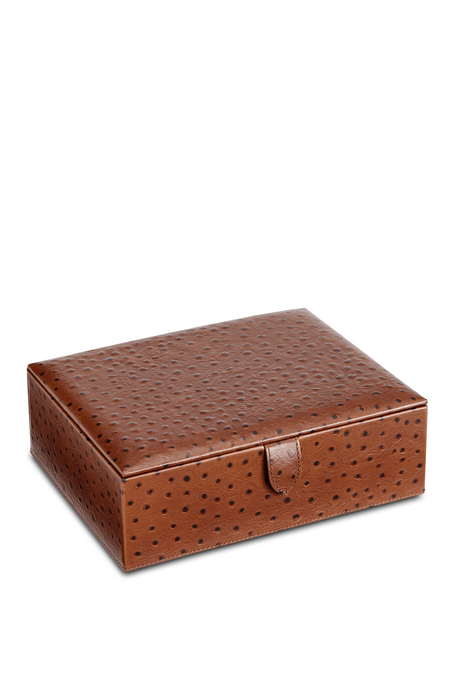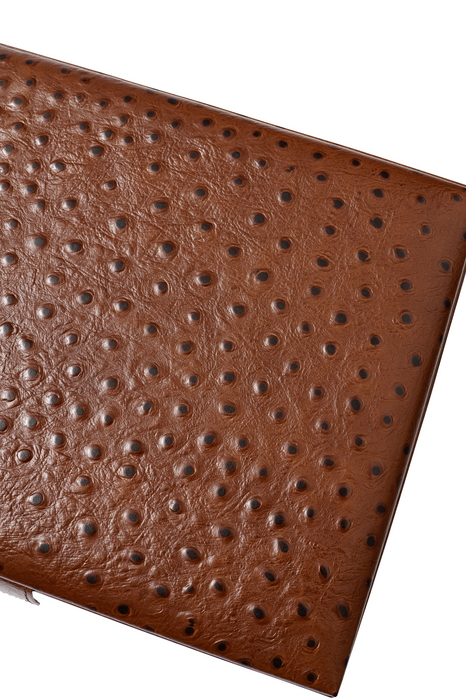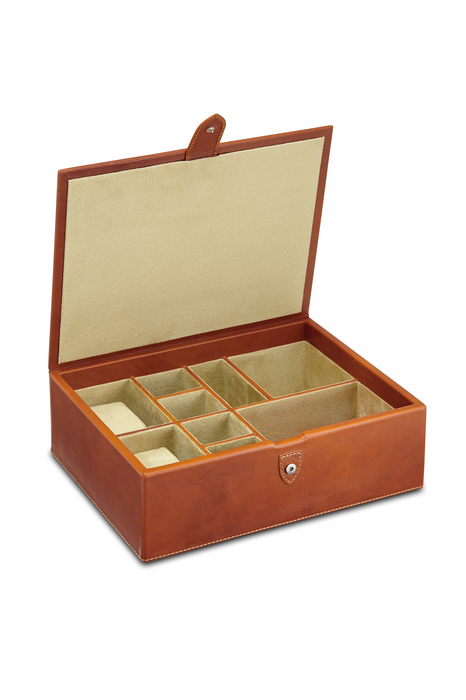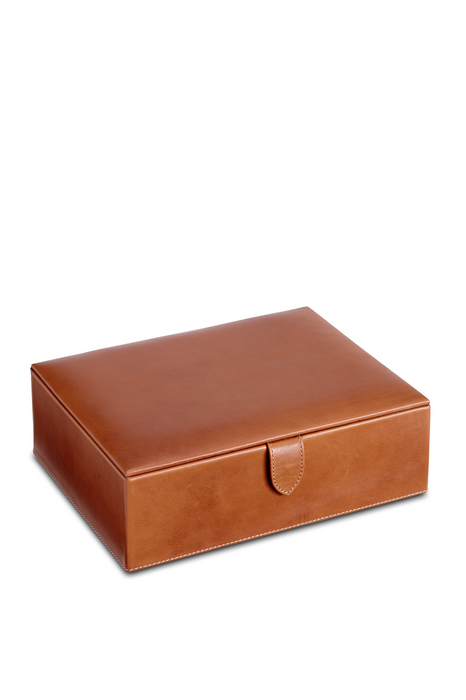 Luxury Leather Accessories Box
This Luxury Leather Accessories Box is the ideal choice for storing your prized possessions safely. Crafted with high-quality leather, it features large and small compartments, plus a dedicated watch section. The suede lining offers extra protection, while the snap lock tab ensures your items are securely locked away. A stylish and reliable storage solution.
Dimensions: 23 (W) x 27 (L) x 7 (H) cm.
​